Thanks to the
New York Times
and
60 Minutes,
most people are now aware that former Senator Bob Kerrey once led a raid on the peasant village of Thanh Phong during his service in Vietnam, and murdered nearly two dozen villagers in cold blood. They disemboweled women, children and infants and shot dead whole families.
What most people don't know, is that Kerrey was operating on orders from a CIA program known as Operation Phoenix, the program that oversaw some of the most horrific war crimes ever unleashed on Earth.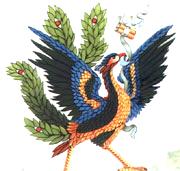 It was in 1964, under CIA station chief Peer DeSilva, that the Phoenix Program was initiated. DeSilva was a proponent of the belief of 'counter-terrorism',
CIA doublespeak for the idea that terror was a legitimate tactic in unconventional warfare
.
Historian Douglas Valentine
summarizes the concept of Operation Phoenix as follows:
"Central to Phoenix is the fact that it targeted civilians, not soldiers... Under Phoenix, due process was totally non-existent. South Vietnamese civilians whose names appeared on blacklists could be kidnapped, tortured, detained for two years without trial, or even murdered simply on the word of an anonymous informer. At its height, Phoenix managers imposed a quota of eighteen hundred neutralizations per month on the people running the program in the field, opening up the program to abuses by corrupt security officers, policemen, politicians, and racketeers, all of whom extorted innocent civilians as well as VCI [Viet Cong Infrastructure]. Legendary CIA officer Lucien Conein described Phoenix as, "A very good blackmail scheme for the central government: 'If you don't do what I want, you're VC.'"



"Indeed, Phoenix was, among other things, an instrument of counter-terror - the psychological warfare tactic in which members of the VCI were brutally murdered along with their families or neighbors as a means of terrorizing the entire population into a state of submission. Such horrendous acts were, for propaganda purposes, often made to look as if they had been committed by the enemy."
This is the intellectual context under which Bob Kerrey massacred the hamlet of civilians, for which he was subsequently awarded the Bronze Star.
Peer DeSilva quickly expanded Phoenix to cover all 40 provinces in South Vietnam, each equipped with an Intelligence Coordinating Committee and its own prison. Torture techniques such as electric shock, beatings and rape were commonplace.
The Central Intelligence Agency originally had trouble finding Americans who were willing to murder and mutilate, so the 'counter-terror' squads
were composed of ex-convicts, VietCong defectors, and mercenaries
. They then employed Special Forces, Navy SEALS and other highly trained Americans such as Bob Kerrey, who had essentially been indoctrinated by the military into killing machines, to oversee the program.
Former Lieutenant Colonel Anthony Herbert, who was involved in Operation Phoenix,
described his experience
in his autobiography
Soldier:
"They wanted me to take charge of execution teams that wiped out entire families and tried to make it look as though the VC themselves had done the killing."
Former CIA agent Ralph McGee, speaking to PBS's Bill Moyers for the fantastic documentary The Secret Government, stated
that "We were murdering these people, incinerating them... My efforts had resulted in the deaths of many people, and I just – for me it was a period when I guess I was – I considered myself nearly insane – I just couldn't reconcile what I had been and what I was at the time becoming."
McGee was operating under Phoenix helping to set up the South Vietnam secret police
, and has since become one of the most outspoken critics on the CIA.
He recalls that the program cost billions of dollars, and
CIA Director William Colby refused an investigative audit before a Congressional Committee
.
The Agency's website describes
how the entire South Vietnamese population was mapped out with Census Grievance teams in conjunction with National data. They determined which villages were more likely to be friendly to the Viet Cong through interviews, and color coded maps based on that information, specifically noting that "These maps would often contain the names of family members who were VCI members or sympathetic to the communists."
The 1971 Congressional Inquiry revealed that the blacklists created by these maps and census data was not thoroughly vetted, as opposed to claims by Agency officials.
One member of the Phoenix Program described to Congress that
"It was my experience that the majority of people classified as VC were "captured" as a result of sweeping tactical operations. In effect, a huge dragnet was cast out in our area of operation (AR) and whatever looked good in the catch, regardless of evidence, was classified as VCI."

"I think it's common knowledge what goes on at the interrogation center... It was common knowledge that when someone was picked up their lives were about at an end because the Americans most likely felt that, if they were to turn someone like that back into the countryside it would just be like multiplying NLF followers." -Jeff Stein, Author and Former Military Intelligence, Vietnam Veteran
Psychological warfare against civilians was an integral part of Phoenix. Soldiers would leave pamphlets on dead bodies, or on doors indicating that recipients were marked for death.
Attention Villagers: 1.Your village was bombed because you harbored Vietcong in your village. 2. Your village was bombed because you gave help to the Vietcong in your area. 3. Your village was bombed because you gave food to the Vietcong. -USMC Leaflet
Phoenix officer Bart Osbourne testified before Congress in 1971
:
"I never knew in the course of all those operations any detainee to live through his interrogation. They all died. There was never any reasonable establishment of the fact that any one of those individuals was, in fact, cooperating with the VC, but they all died and the majority were either tortured to death or things like thrown out of helicopters. It became a sterile depersonalized murder program."
Throwing victims out of a helicopter served a psychological warfare purpose as well, terrorizing those on the ground.
The intelligence that the CIA received was often flawed.
Anyone in the South Vietnam infrastructure could report intelligence
, and it was often not verified, which led to abuses such as
South Vietnam politicians feeding intelligence to kill their political rivals
.
"We had no way of determining the background of these sources, nor their motivation for providing American units with information.
No American in the team spoke or understood Vietnamese well enough to independently debrief any "contact." None of us were sufficiently sensitive to nor knowledgeable of the law, the culture, the customs, the history, etc.

Our paid sources could easily have been either provocateurs or opportunists with a score to settle. Every information report (IR) we wrote based on our sources' information was classified as (1) unverifiable and (2) usually reliable source. As to the first, it speaks for itself; the second, in most cases was pure rationale for the existence of the program."
- Michael J Uhr, First Lieutenant involved with Phoenix.
Historian Marvin Gettleman described in his book Vietnam and America: A Documented History
, how "Intelligence gathered during interrogation was often used to direct 'search and destroy' missions aimed at wiping out whole villages or groups of villages."
All told, documents show that Phoenix led to the 'neutralizing' of over 80,000 people
, about a third of them killed, between the years of 1968 and 1972.
One Pentagon contract-study of Phoenix's operations
found that only 3% of those 'neutralized' were full party members above the district level between 1970 and 1971, and that over half "...were not even party members."
A Saigon government document lists the number of assassinated at over 40,000
, nearly double that of other documents, highlighting potential disparity between record keeping and reality. The program supposedly ended in 1972,
though it has been revealed that at least certain aspects continued until the fall of Saigon in 1975
. Understanding that official documents don't cover the full scope of Phoenix, and the history of records destruction by the Agency, it is unlikely that the full extent of Phoenix will ever be known.
So what about the infamous
My Lai massacre
that resulted in the rape and mutilation of around 400 civilians? Historian Daniel Valentine argues it was most certainly a Phoenix operation, and he
lays out all of the evidence here; I urge anyone who is skeptical to read it in full.
A known 'blacklist' of names to be 'neutralized' in My Lai, multiple accounts of military personnel referring to the entire village as Viet Cong sympathizers, using the logic that only sympathizers could survive in the area, and a Vietnamese Colonel who said himself that My Lai was a Phoenix operation, among other evidence.
Marvin Gettleman concurred:
"By late 1967, before the Tet offensive, 70% of the villages in Quang Ngai province had already been destroyed.
In response to Tet, this slaughter was intensified literally with a vengeance. In mid-March on 1968, Quang Ngai province was the scene of what was to become the most notorious example: the massacre of villagers in My Lai 4. There the killing of hundreds of villagers, almost all unarmed women and children, and old men, so successfully swelled the body count that General Westmoreland sent a personal message of 'Congratulations to officers and men of Charlie Company for outstanding action' that 'dealt the enemy a heavy blow'.
When the carnage finally came to light, evidence poured in showing that this massacre was not an aberration but just an especially appalling instance of a systematic strategy."
-Gettleman, page 411
Project Phoenix would first come to the public in 1971 with a congressional inquiry
. William Colby, CIA chief and director of the Phoenix program, testified that the agency didn't distinguish between VietCong members and civilians.
Colby would later defend the program
, citing it as 'the toughest opposition the Viet Cong faced'. According to
Counterspy
magazine,
he insisted that the program was 'responsible' with minimal killing
, estimated the number around 5,000.
Perspective
It seems that neither the citizenry of America nor its covert ops have learned their lesson; the people are still largely unaware of the depths of brutality of Vietnam, and the Agency viewed those same depths of brutality as effective means of operating.
In fact, the very same methods used with Phoenix were applied to much of the covert warfare in Central and South America over the next couple decades, which I touched upon in my
Iran/Contra series
and will write about in the future with 'the depths of horrors in El Salvador, in Honduras', and so on.
It is the modus operandi of the CIA to brutalize and completely destabilize the civilian populations in countries the CIA is trying to achieve geopolitical objectives. It happened in the Philippines, Guatemala, Indonesia, Ecuador, Bolivia, Iraq, Panama, Nicaragua, El Salvador, and Afghanistan. The history of covert operations has amounted to a veritable American Holocaust,
with death toll estimates around 6 million
.
I was watching Bill O'Reilly tonight (don't ask why) and he made the solemn case that intervention in Syria was necessary to maintain the 'nobility' of the history of American actions abroad, in reference to punishing Assad for alleged chemical weapons use. It is this very ignorance of the brutality of the history of American intervention abroad that allows these agencies to continually perpetuate these abuses.
A second important aspect of Phoenix is the scale, and the lack of whistleblowers. Thousands of Americans participated in some of the most horrific war crimes in history, and across the board they lied about it or remained silent, at least until after the operation and their military careers had ended. When encountering resistance to a conspiracy theory because 'it doesn't scale well', that is, there are too many people to keep quiet, the Phoenix program is an excellent example to cite to highlight the abilities of covert agencies to keep secrets.
A third important aspect is the complicity of the press and politicians, who had the possibility of bringing a spotlight to these war crimes when they became public in 1971, but declined and in doing so became complicit.
Food for thought: Is it possible that concurrent programs such as
MK ULTRA
were synthesized with Phoenix? Is it possible that modern Phoenix programs are in effect today in Syria, Iraq, and other destabilized regions?
The war crimes in Vietnam were by no means limited to Operation Phoenix. If anyone is interested in learning more,
read the Winter Soldier testimonies
.
There is more information on Phoenix, but unfortunately much of it is hidden away in books and not available online. A good place to start is
Douglas Valentine's The Phoenix Program
.
I'm always on the hunt for more information, so stay tuned for Part II
Update: I have just contacted the GWU National Security Archives. They have tons of documents on Phoenix but have declined to publish them online. If I can get a hold of them then I will have a massively updated and expanded article on this subject. Stay tuned!
Related Articles:
Psychopathy, Power and Politics
Iran/Contra: Revealing the Shadow Government
Operation Gladio: The CIA and False Flag Terrorism